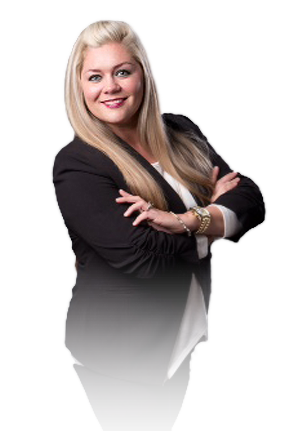 Melanie M. Nichols
Broker-In-Charge
Melanie M. Nichols not only represents home buyers in Mt. Holly, NC she lives there. That gives her a decided advantage over other agents who live in other parts of NC. Her knowledge and experience when it comes to buying and selling real estate in Mt. Holly, NC is simply unmatched.Her thorough familiarity and knowledge of Mt. Holly, NC's communities, neighborhoods, and local attractions helps her match her clients with the right home for them. Melanie M. Nichols is able to give her clients detailed information about the pluses and minuses of each area. Plus, as a certified relocation expert, she stays on top of the latest changes and trends in both the local and national real estate markets.
Melanie's professionalism, winning personality, and personalized service are just what buyers need to find the homes of their dreams. She understands that every client is different and will work tirelessly to help them achieve their real estate goals. There is no one-size-fits-all method for representing her clients in their real estate transactions.
Part of what sets her apart from her competitors is her ability to listen carefully to the unique needs, desires, and goals of each of her clients. It is the personal approach borne out of that deep understanding that makes her a leading agent in Mt. Holly, NC.
Lisa Bare Stasney
Real Estate Broker
Lisa believes that the best work comes out of a passion for what one does – and Lisa loves what she does!
As your Realtor, Lisa will be an advocate for you. Whether you are buying, selling or renting, she will work tirelessly to promote your best interests. If you are selling, she will work with you to get you the fairest price, in the least amount of time, by using state of the art technology, team collaboration and superior marketing materials. If you are buying, she will work hard to provide you with the best information and market data to inform and assist you so you can be a well-equipped buyer with the strongest possible negotiating position.
Lisa understands that buying and selling real estate can be stressful. As a Realtor since 2007, she will work hard to lower your stress level and make your experience as pleasurable as possible. She will accomplish this through constant communication, and by being accessible whenever you need her.
Lisa has been an area resident her entire life and recognizes the unique characteristics and benefits of living and working in various neighborhoods throughout Mecklenburg, Lincoln and Gaston counties.
When not assisting clients, Lisa feels blessed to be able to spend time with family, traveling and experiencing all life has to offer.
"I hope in my job that I can give you the best Real Estate experience possible and that I can be an encouragement in whatever your walk of life may be at that time."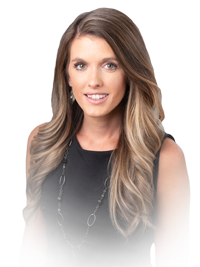 Amanda Clark
Real Estate Agent
Amanda Clark has lived her entire life loving and living in beautiful Gaston and Mecklenburg counties. With a vast knowledge of area neighborhoods, schools, and hotspots for food and fun, she has unlimited insight of all that our county has to offer. This is just one of the many aspects that make her qualified to handle your real estate needs.Clients that choose to work with Amanda will instantaneously come to appreciate her attention to detail. Every single thing that matters to you about the sale of your current home or the purchase of your future home matters equally as much to her. With a true passion for real estate that is only matched by her unwavering work ethic, Amanda stays focused on the job at hand; finding you the perfect home or best buyer for your home.
No two homes are exactly the same. Neither are the buyers. Amanda understands that each client is different and their needs are unique. This flexibility allows her to not simply pair you with a home, but your dream home. The peaceful feeling of knowing that your agent is on the home buying journey right alongside you is critical. Amanda takes great pride in providing all of her clients with this peace.
Larry Laughter
Real Estate Broker
Larry Laughter is from Mount Holly, NC and lives in Davidson, NC. Having worked in the housing industry for over 14 years, Larry traveled extensively over the Gaston, Cabarrus, Rowan, and Mecklenburg county. This experience of seeing the Charlotte and surrounding markets will bring a tremendous value when looking to purchase your home.
As well and being a realtor, Larry has been an accomplished photographer and videographer. Working with the likes of Lowe's Home Improvement, Reevestock Music Festival, Orian Rugs, and the Charlotte Knights, Larry has become well versed with meeting the professional needs of his clients.
Larry looks forward to applying all of the lessons of his experiences to help you accomplish your real estate needs.